The Supreme Base Camp is a modern caravan packed with innovative, space-saving & travel-ready features.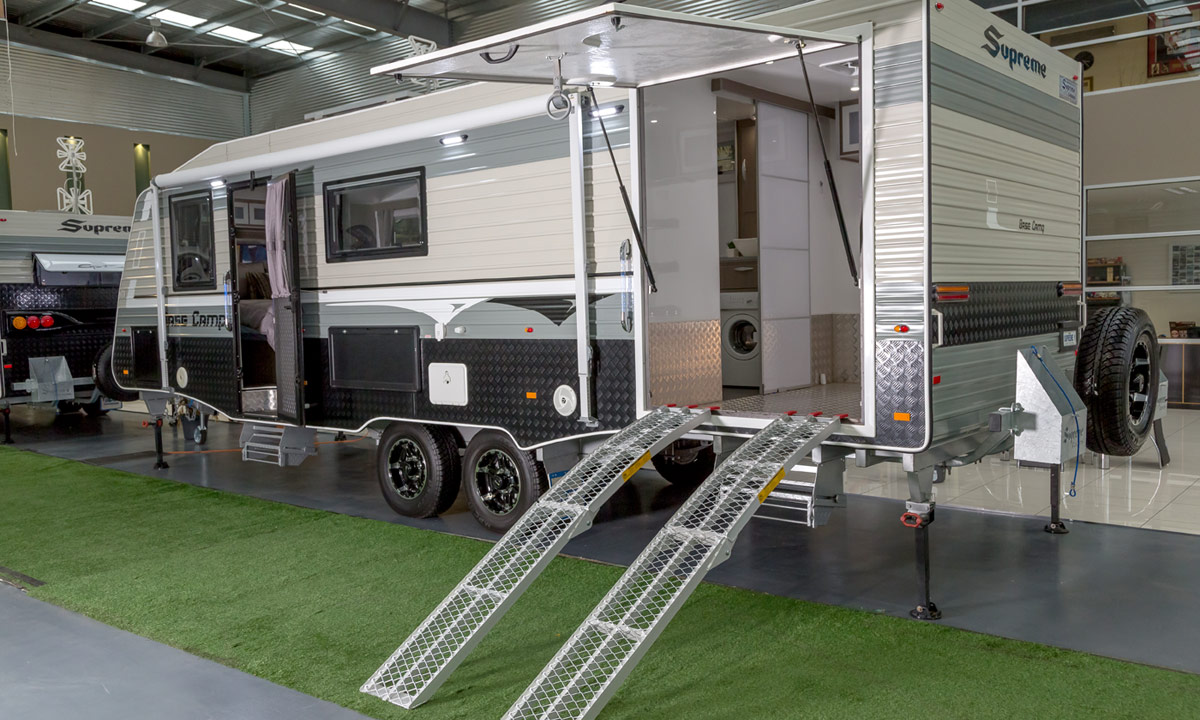 Rear Garage With Ramp
At the rear of our Base Camp caravan, you'll find a separate garage/storage space that is wholly unique to this model. Although this space is generally used to carry bicycles, fishing gear, tools and even motorbikes, it can be completely customised to suit your needs. Other uses we've seen include a kid's playroom and fully fitted home office.